PINK REVITALASH® ADVANCED EYELASH CONDITIONER
Regular price

Dhs. 546.00

Regular price

Dhs. 607.00

Sale price

Dhs. 546.00
REVITALASH® ADVANCED SUPPORTS ALL WOMEN IN THE FIGHT AGAINST BREAST CANCER. Get yours now!
Eyelash Conditioner
An original, Physician developed lash conditioner & serum addresses the visible signs of eyelash aging due to chemical and environmental stressors, leading to healthier-looking, more luxurious lashes.

Inspired by Love. Powered by Science.
90-Day Satisfaction Guarantee

We hope you'll fall in love with our products, but if for any reason you aren't completely satisfied with a product purchased through revitalash.com, we'll find a solution for you. Simply return the unused portion of your product within 90 days, and we'll send you a replacement or credit your account for the full amount of the purchase, less your original shipping & handling. Questions? Contact our Customer Care team.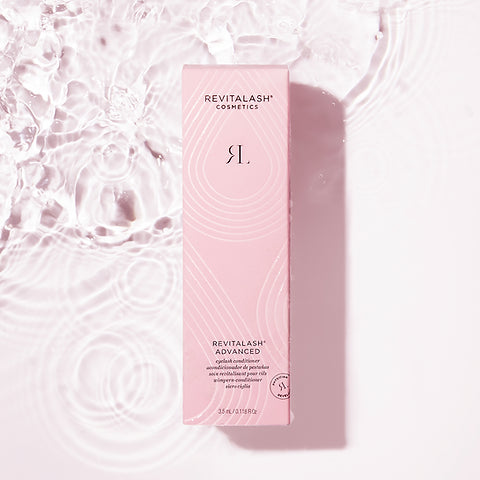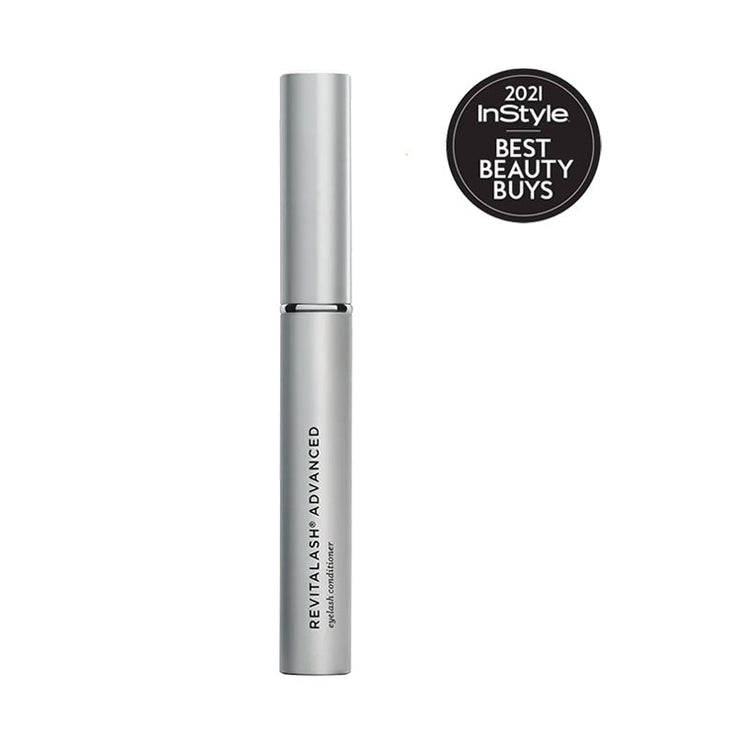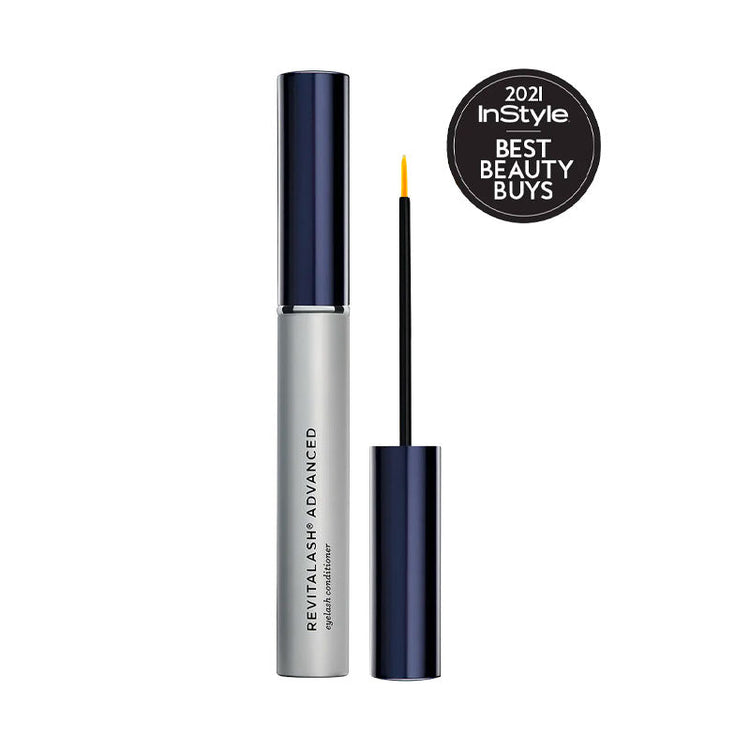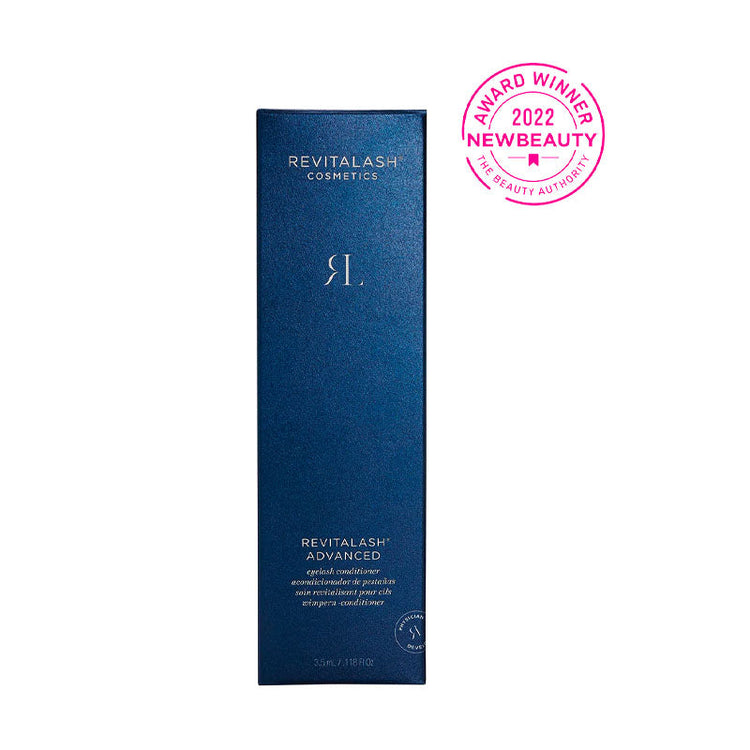 REVITALASH® ADVANCED EYELASH CONDITIONER
DETAILS

WHAT IT DOES:

This award-winning and category-leading serum features proprietary, scientifically advanced technology to strengthen lashes and protect against breakage while improving flexibility and shine, resulting in dramatic looking eyelashes.

WHAT ELSE YOU NEED TO KNOW: 

Safe for use with eyelash extensions
Physician Developed
Ophthalmologist Reviewed
Dermatologist reviewed
Clinically tested
Hypoallergenic and Non-irritating
Oil Free
Vegan friendly and Cruelty-free
Does not contain Parabens, Phthalates, Fragrance, Gluten
Made in the U.S.A.

The proprietary technology found in our category-leading eyelash conditioner, RevitaLash® Advanced, has been patented in the United states for its Curl Effect®. Discover the beauty of your natural lashes. 

RESEARCH RESULTS:

Survey results from an independent 6-week consumer study including 63 participants: 

98% Reported Improved Lash Appearance
98% Reported Healthier-Looking Lashes
98% Reported Stronger Lashes
INGREDIENTS

INGREDIENT HIGHLIGHTS:

BioPeptin Complex®: Our proprietary technology including peptides, Biotin, Lipids, and Green Tea extract rich in Panthenol, helps condition, strengthen, and soften eyelashes while defending from breakage and brittlenessGinseng & Swertia Japonica: Plant extracts high in anti-oxidants and Vitamin B, help protect and revitalizeSaw Palmetto: High in fatty acids and plant sterols to help condition and add shineAmino Acids and B Vitamins: Help fortify, smooth and condition

INGREDIENTS:

Aqua/Water/Eau, Glycerin, Biotin, Cellulose Gum, Phenoxyethanol, Chlorphenesin, Disodium Phosphate, Phosphoric Acid, Dechloro Dihydroxy Difluoro Ethylcloprostenolamide, Butylene Glycol, Calendula Officinalis Extract, Panax Ginseng Extract, Serenoa Serrulata Extract, Camellia Sinensis Extract, Swertia Japonica Extract, Triticum Vulgare Germ Protein, Pentylene Glycol, Biotinoyl Tripeptide-1, Octapeptide-2.
CURL EFFECT

INTRODUCING THE CURL EFFECT®

You know and love RevitaLash® Advanced for its ability to give you stronger, healthier, more luxurious lashes – but did you know it can add a natural curl, too? This vegan friendly, cruelty free formula features our proprietary BioPeptin Complex®, a breakthrough blend of vitamins and nutrients that fortifies, hydrates, and beautifies lashes, along with giving them a natural curl. The result? Real curl. Real lift. Real lashes.
FAQ

Will RevitaLash® Advanced Eyelash Conditioner change my eye color?

When applied as directed, RevitaLash® Advanced Eyelash Conditioner should not get into the eyes, and therefore, should not have any physiological effect on your eyes, including the color of your eyes (iris).

How long will it take to see results with RevitaLash® Advanced Eyelash Conditioner?

While every individual is different, many people report noticing more beautiful lashes immediately.

What if I discontinue use of RevitaLash® Advanced Eyelash Conditioner?

If you discontinue use of RevitaLash® Advanced Eyelash Conditioner, your eyelashes will gradually return to their original appearance. 

Is RevitaLash® Advanced Eyelash Conditioner safe for my eyes?

As with any cosmetic product applied near eyes (e.g. mascara and eyeliner), ocular safety is a high priority. This is especially the case with RevitaLash® Cosmetics as the company was founded by an ophthalmologist, who designed RevitaLash® Advanced to stay where it is applied and not come in contact with eyes, and pioneered novel tests to demonstrate the ocular safety of RevitaLash® Advanced.

RevitaLash® Advanced was purposefully formulated with a thickener to ensure that it remains on the eyelashes where it is applied and does not drip into the eye. Our unique applicator wand was developed to apply a very small amount of product to the base of the eyelashes.

It's also important to note that a study conducted by an independent ophthalmologist affiliated with UCLA's School of Medicine used fluorescent dye to photograph RevitaLash® Advanced after it was applied normally and confirmed that the product does not get into the eye fluid. This is important for two reasons. First, it means use of RevitaLash® Advanced is safe to eyes (since it does not come in contact with eyes). Second, it means RevitaLash® Advanced cannot get into the blood stream, because the primary entry is through absorption by the surface of the eye. In addition, two independent experts based in the UK, one a highly reputable ophthalmologist and the other a pharmacokinetics expert, have reviewed the safety tests of RevitaLash® Advanced and concluded that no appreciable amount of RevitaLash® Advanced is absorbed by the body.

And as if that weren't enough, in another study conducted by an independent laboratory, adult volunteers applied RevitaLash® Advanced daily as directed in the package instructions for 4 weeks. A certified ophthalmologist examined the volunteers' eyes at the beginning and end of the study. The ophthalmologist reported there was no irritation to the eyes or change in the intraocular pressure (IOP) over the 4-week study. Collectively, these tests demonstrate that RevitaLash® Advanced generally stays out of eyes and does not have a physiological effect on eyes.
HOW TO APPLY

Step 1

Remove makeup and residue. Keep in mind, oil-based makeup removers and cleansers can leave behind a film which may create a barrier between your lashes and the lash conditioner. It's important to wash off any residue.

Step 2

Apply a thin line of RevitaLash® Advanced Eyelash Conditioner directly to your eyelashes, above the lash line. It is not necessary to apply more frequently than once per day. Let dry completely before applying additional beauty products.

Step 3

Apply daily for best results.
BEFORE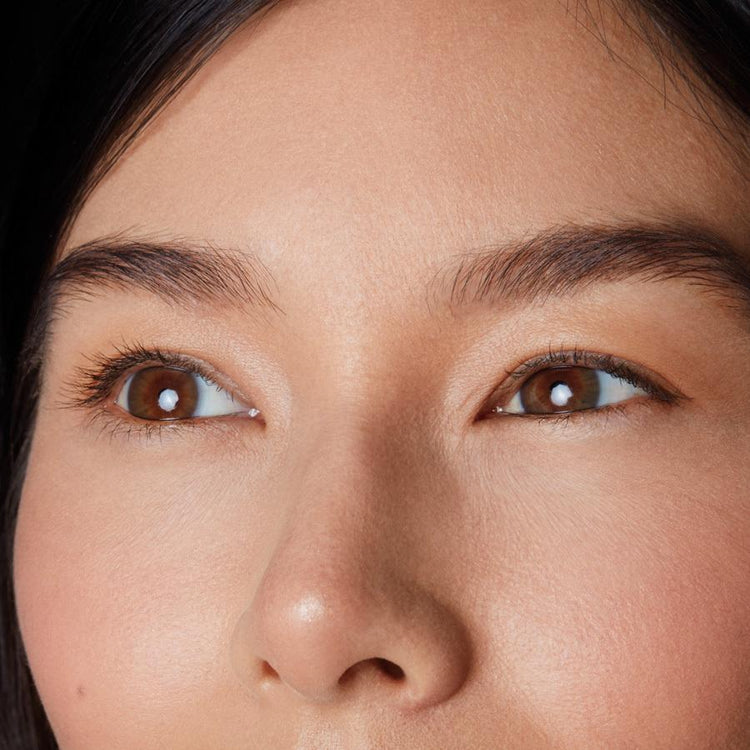 AFTER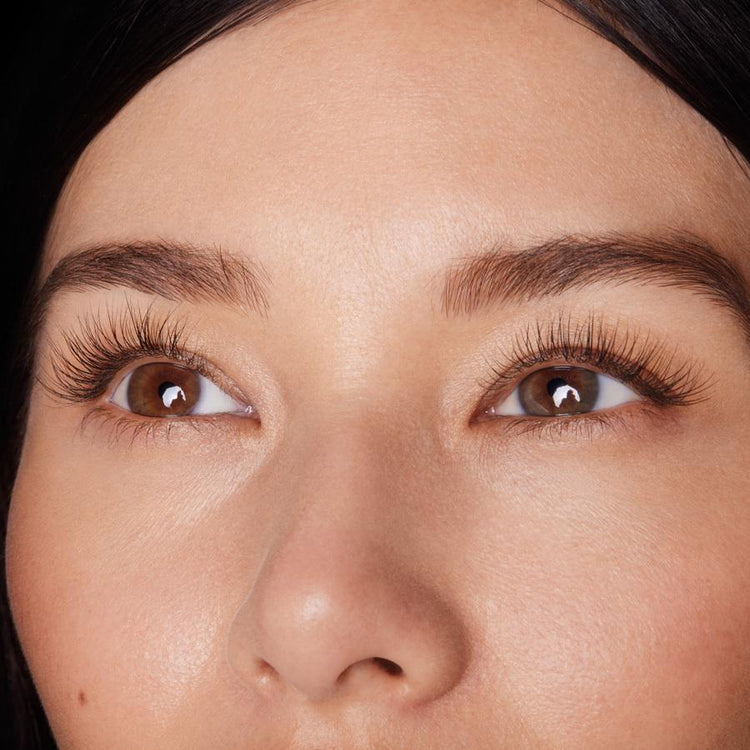 + 31° INCREASE IN NATURAL CURL. *CURL RESULTS OF USING REVITALASH ADVANCED
FOR 13 WEEKS. INDIVIDUAL RESULTS MAY VARY.